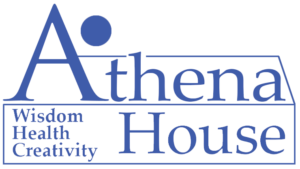 Athena House Classes
Classes for youth and adults, meeting space, and a place in which to create and socialize.
Tina will create a class for 3 or more people.
Get on the mailing list in case something is not listed on the website.
Home-school parents: Enroll your child in a current class or contact us to create a class for 3 or more students in art or a combination of language arts and art for ages 10+. Tina is a certified teacher with decades of teaching and curriculum design. More resources can be found at TheHomeSchoolMom Homeschooling Resources
Are you closer to Zionsville? Art classes are offered at Sullivan-Munce Art Center, where Tina also teaches occasionally.
COVID ISSUES:
Classes held at Athena House will follow the same COVID protocol as Westfield Washington Township. Parents and adult students, please contact Tina with any questions and concerns. These are unchartered waters, so let's be diligent but allow ourselves to have fun and be productive too.
Parents and caretakers: You may wait in the entry room, on the porch, or in another sitting/tv room in the back.
Parking: There is room for 7 cars–3 in a row in front, 2-3 in back, and 1 at the side of the garage. If you have a smaller car, feel free to pull into the garage if you see it open. There is no street parking.
Layout: Small-size class in the community room, with the entry room used as a second "break-out" room. During warm weather, we can work in the back yard where tables are set up. There's plenty of room outside for a "fitness break" or to eat lunch.
Fitness Classes:  Small groups. For floor exercises, you get a pillow with a clean pillowcase for your head.
Dance:  I can accommodate up to four couples. For a "no-partner/solo" dance workout, consider joining Salsa/Latin Freestyle, a fun workout for your brain and body.